Electric flip speaker
time:2022-02-07 22:37:50 browse: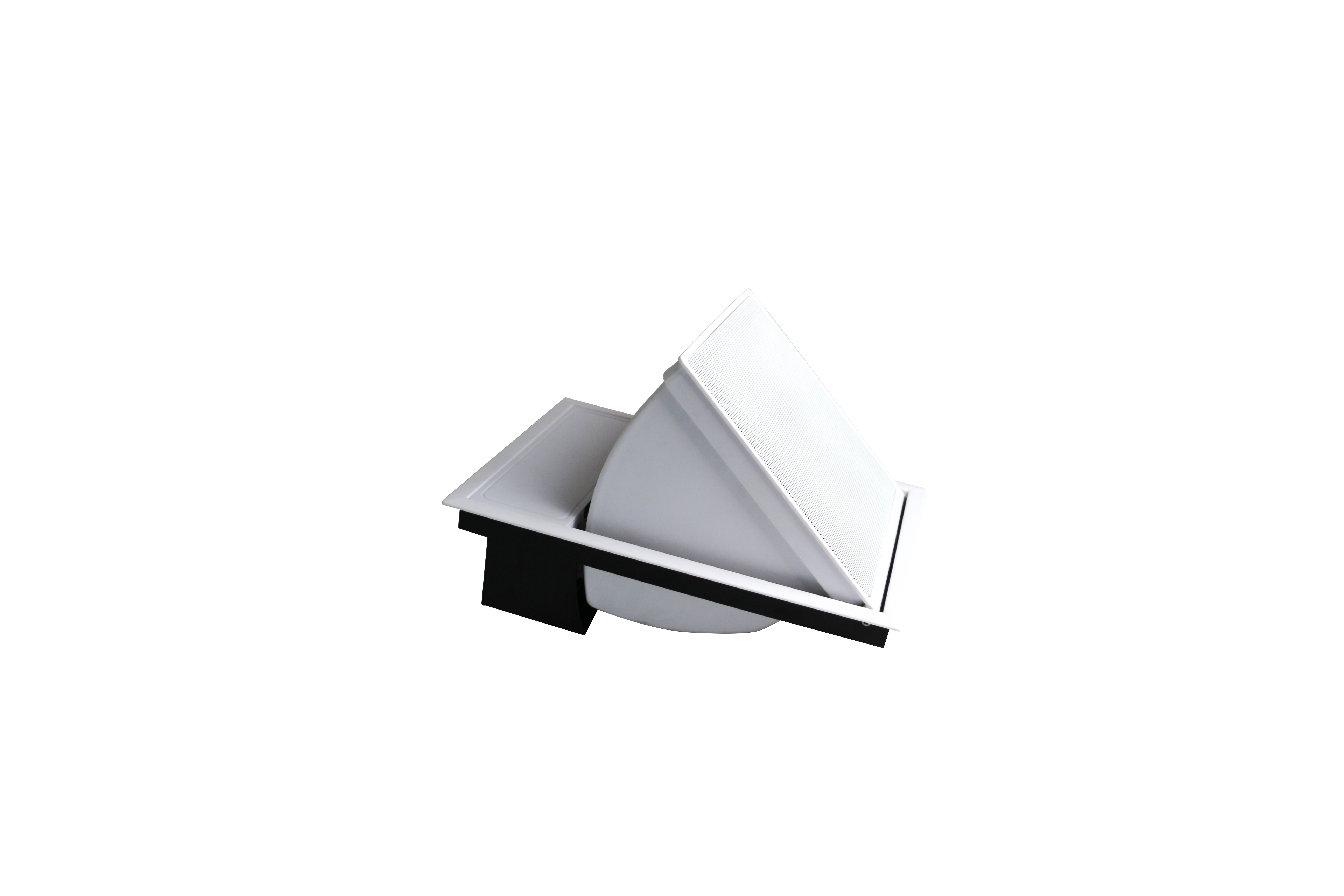 X8E
The ceiling multi-functional electric speaker is positioned at five angles (20 °, 30 °, 35 °, 40 °, 45 °), which solves the problem that the treble has directivity, so as to obtain the best audio-visual positioning.
There are many intelligent control methods
A. Manual control with power switch
B. It is connected to the central control system through the relay
C. All electric speakers can be controlled at the same time through the controller, or can be controlled by zones through the controller according to the demand (through the controller jr45 network cable, the effective distance is 120m)
Type: 8 "Dante active coaxial two frequency electric loudspeaker
Unit: subwoofer: 1 8 "iron basin stand, Ф 120mm magnet, 1.5 "copper wire, high temperature resistant voice coil
Tweeter: one 1 "dome driver; overcurrent and overvoltage protection;
Frequency response: 78hz-20khz;
Poe power amplifier power: 60W
Nominal impedance: 8 Ω
Sensitivity: 91dB / 1W / 1m
Coverage angle: 90 ° x 90 °
Maximum sound pressure: 109dB;
Power amplifier interface: 1x RJ45 Dante interface
: 1 channel, with gain, equalization, voltage limit, noise gate and mute control adjustment.
Power supply: Poe +, compatible with 802.3af, compatible with 802.3at, natural convection and heat dissipation.
Structure: ABS high density box, HD coating body
White high hardness painting: 1.5mm hexagonal steel mesh with waterproof and dustproof acoustic sponge;
Product size: 380mm x 280mm x210mm
Opening size: 363mm x260mm installation depth (without rear cover / with rear cover) 210mm
Weight: 5.5kg